Nobby Kerton pulls a pint of his excellent cider

Nobby Kerton with Edward Lutley
Fifty years ago three Chilton Cantelo House School pupils gate-crashed a cider tasting at the 400 year old cider press at Higher Farm, adjacent to the school and which from the inception of the school has seemed to be almost part of it. Then as now the farmer and the proprietor of the cider press remains Nobby Kerton.
The three pupils Nick Collis, Peter Liesching, and Peter Isaac were there again, half a century later, this time invited as part of a re-enactment organised by Edward Lutley. They had a strong supporting cast of contemporary Oldies on this occasion to sample the scrumpy offered by eternal mine host Nobby, and his wife Sue.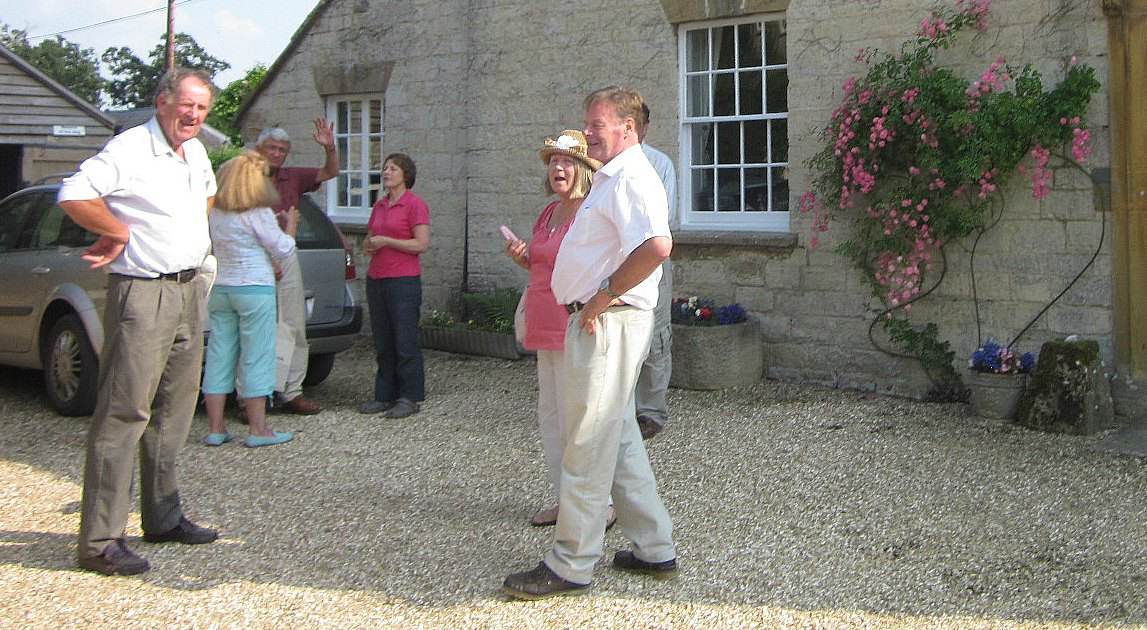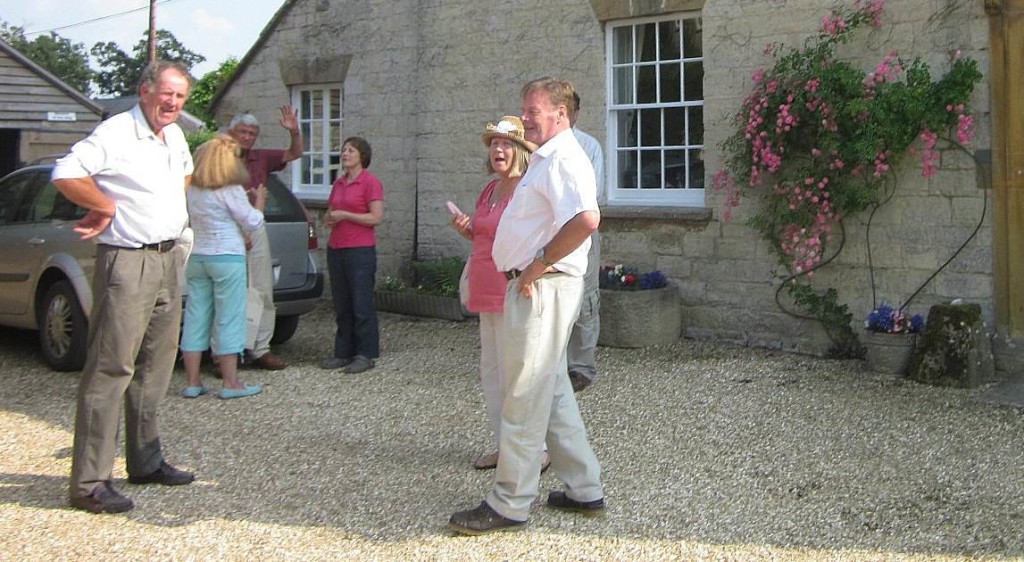 The Kerton family quite literally married into the school when Nobby's brother Charles married Miss Protheroe, one of the teachers. The pair then subsequently emigrated to New Zealand where Charles embarked upon a farming career, curtailed only by his too-early death. Nobby explained to the guests how he had, in recent years, journeyed to his brother's grave at Whangarei in the north of New Zealand's North Island.