Rupert Peter James Scott (1949 – 2012) Obituary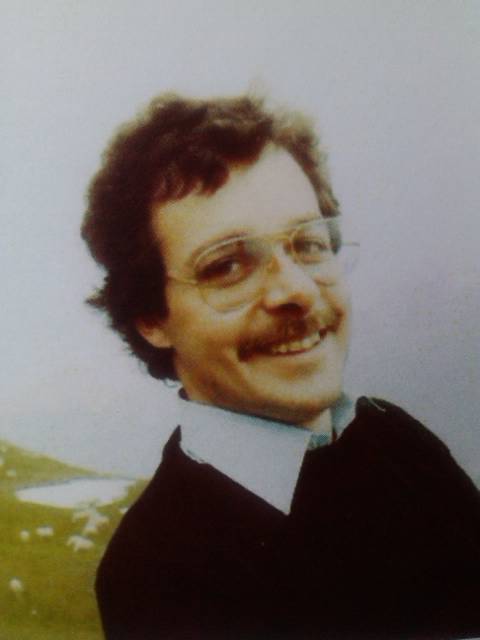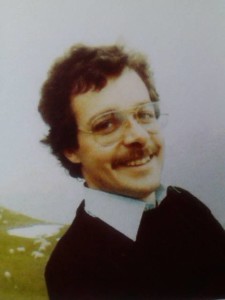 Rupert was born on 28th June to Earnest and Rosamund Scott. He was the third child after older brother John and sister Judy. He grew up in Ashby-de-la-Zouch, Leicestershire, amongst a well-connected and prosperous family. His father owned a successful textile company and was on the board of Courtaulds. His was a privileged childhood with the chauffeur driving him to school and summer holidays in the Med on his father's yacht. His prep school Winchester House in Brackley, Northants also served his uncle, cousins, children and many other relatives over the years. He subsequently became a governor of the School and was appointed Chairman of the Old Boys Society for a period to breathe some new life into their events.
Rupert's next school was Aiglon College, an English-speaking international boarding school in the heart of the Swiss Alps. It was here that he became a consummate skier, often spending weekends as a voluntary pisteur. In later life he was easily spotted on the slopes, in part because of his relaxed flowing style but principally because of the bright yellow luminous one-piece ski suit and flat cap that he always wore. He was able to carry off this rather eccentric style because he was such an able skier.
In 1965 he moved from Aiglon to Chilton Cantelo School in Somerset in order to knuckle down and get some GCE's. It was here that he made several of his lifelong friends and became a school legend for telling the Headmaster's wife Mrs Cotes-James, who had been haranguing him about what he intended to do after school, by saying "Primarily I'm a business man". He also continued his interest in the jet set by joining the school gliding club and spent many a happy weekend at Yeovilton Airbase learning to fly with friends such as Pete Chilton and Mike Brake, eventually obtaining his pilots licence.
Whilst at Chilton he managed to gather enough exams to be accepted by Leeds University where he studied textiles with an eye to joining the family firm, but after a year he dropped out and went to work for his father where he had a hand in designing the number one selling bra for Marks and Spencer.
Though gap years were not the norm at the time Rupert decided he wanted to see more of the world and arranged an assisted passage to South Africa. The boat ticket cost him £5 and he arrived with the clothes on his back plus £2000 he had won on the boat. During his three years in South Africa he made some firm friends with whom he shared a house in Cape Town. On his return to London many of them ended up in a flat in Sutherland Avenue, Maida Vale – famous for its parties and a jumping off point for many from the Southern Hemisphere.
Rupert's talents and outgoing personality were perfectly suited to the expanding property scene of 70s London and he carved out a very successful career for himself, first joining Allsops office in Knightsbridge and later moving to Roland Quick & Co as joint Managing Partner, one of the first independent estate agencies in Knightsbridge. With its main office on Sloane Square next to Harvey Nicholls Rupert could often spot old Chiltonians from his vantage point at the front of the office.
There was still time for the occasional skiing holiday and it was at Cortina in 1977 that he met Annie, a young chalet girl and brilliant cook. The romance blossomed and they were married on a glorious summer's day at Mixbury Church. Three children came along, Harriet, Hamish and Sam with frequent house moves to accommodate the enlarging family of children and dogs. The last move after Sam was born was out of London to South Northants to a country property called Lowfields which was ripe for development and had enough land for horses, a tennis court and swimming pool.
Thereafter Rupert went through a succession of highs and lows with his work ranging from TV advertising, internet search engines and consulting to bomb blast protection. He was a talented salesman and his personal optimism allowed him to reinvent himself many times.
Something he was particularly proud of latterly was becoming Chairman of Trustees for the Sir John Moore Foundation : its Grade 1 listed building provided support and a home for the local primary school of Apple Magna in Leicestershire. Sir John Moore, an ancestor of Rupert's on his maternal side, was Lord Mayor of London in 1682, was on close terms with Charles II and commissioned Sir Christopher Wren to design and build a school on his Appleby estate for local children. Rupert's grandfather Aubrey Moore who was born in 1893 wrote a fascinating memoir "Son of the Rectory" about his childhood in Appleby Magna where his father was the Rector, and later about his experiences as a soldier in the trenches of the Great War. The Moores and their descendants have played an active part in the school's welfare for many generations and Rupert was honoured to continue this tradition, for which he will be much missed by the present Governors.
Rupert was a keen follower of country sports though perhaps a better fisherman than shot. As a member of the MCC he was a frequent visitor to Lords where he seemed to be known to most people in the Tavern stand or Coronation Garden.
His abiding passion however was his family ; he and Annie encouraged their three children in everything they attempted whether it be sport, work, travel or education, at the same time creating an oasis of security and warmth at Lowfields that attracted not only their friends but their children's friends from far and wide.
Rupert's sudden death from the complications of recurrent prostate cancer identified some 5 years earlier came as an enormous shock to his family. A moving service held in King's Sutton church attended by over 600 people paid homage to an irrepressible and positive man whom once met was never forgotten.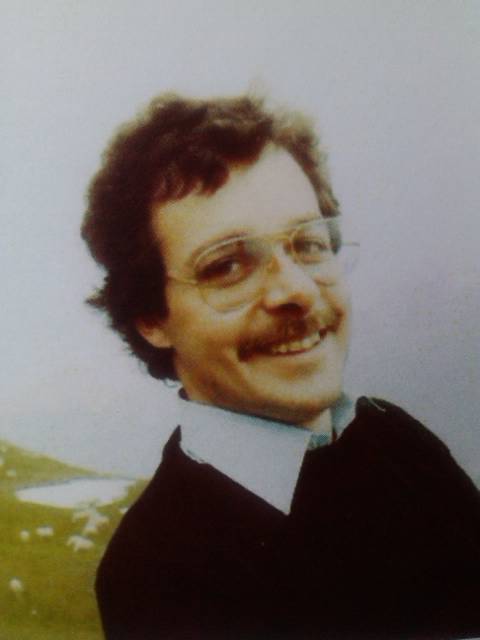 David Wilson
Feb 2013